The 2022 Subaru Love Promise Customer and Community Commitment Award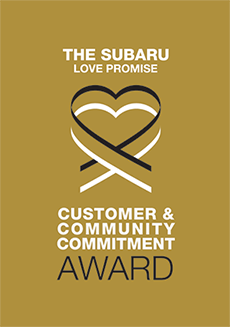 We've been nationally recognized for our dedication to our customers, our community, and the Subaru Love Promise.
We're honored to receive the 2022 Subaru Love Promise Customer and Community Commitment Award. This award nationally recognizes elite Subaru retailers who provide an exceptional customer experience at every interaction with Subaru. These retailers have also demonstrated an outstanding commitment to supporting passions and causes in their local communities in important areas such as the environment, community, health, education, and pets.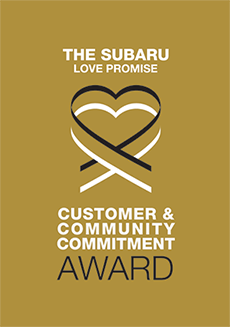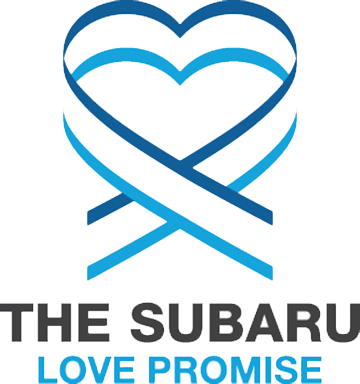 What is the Subaru Love Promise?
Subaru and our retailers believe in making the world a better place and the Subaru Love Promise is our vision of respecting all people. This is our commitment to show love and respect to our customers and to work to make a positive impact in the world.
How is AutoNation Subaru Hunt Valley dedicated locally to the Love Promise?
Our Love Promise can be seen in various partnerships with local charities and non-profits. We're grateful for the opportunity, not only to be a part of our community, but to serve it as well.
Padonia International Elementary
Leukemia & Lymphoma Society, ZERO - The End of Prostate Cancer
Love Promise Stories from AutoNation Subaru Hunt Valley
Subaru and AutoNation Subaru Hunt Valley believe in making a positive impact on the communities in which we live and work. We uphold that belief through our Love Promise Community Commitment. Every month, we select inspiring stories from customers and partners from around our area who strive to support our collective commitment and feature them here
AutoNation Subaru Coming Through - Allison F
On behalf of the teachers and students at MHMS I would like to extend a warm thank you to AutoNation Subaru Hunt Valley for the generous donation to our middle school. Our school received boxes of new, high quality books for teachers' classroom libraries. Without their support and generous offering during such a difficult time for all school systems new books of this level would never be an option for our students. Our teachers truly appreciate your support of our students and the focus on improving literacy in our school.
---
Nate & his dynamic Team at Hunt Valley Autonation - Christina C
"We think Oliver has leukemia." Five words. Five words that changed our lives forever on that November night in Sinai's pediatric ER. Within three days of our ER visit Oliver had received an official diagnosis of B Cell Acute Lymphoblastic Leukemia, had port placement surgery, and started chemotherapy. Oliver spent two weeks in the hospital after his diagnosis which included Thanksgiving. It was heartbreaking not to be together as a family on a holiday of togetherness. It's been almost three years and Oliver is still in active treatment but the end of his treatment is in sight. Oliver's treatment is scheduled to end in January. It has been almost three years of many sleepless nights (for him and us), innumerable clinic visits, several trips to the ER, and over twenty lumbar punctures with spinal chemotherapy for which Oliver must be put under anesthesia. During this entire time, The Leukemia & Lymphoma Society has been a source of information and support. I first connected with LLS about two months after Oliver's diagnosis when I asked the hospital social worker for some resources for families dealing with a childhood cancer diagnosis and LLS was on the list. Soon after I called and spoke with an Information Specialist. I left that conversation with a wealth of information and a feeling of hope that there was already an established organization working to bring an end to blood cancer. Our family was able to participate in Light the Night Western Maryland in 2019 which also happened to fall on Oliver's sixth birthday. What an incredible day of celebration for Oliver and our family. From that night on, I knew that our family would continue our support of LLS by participating in Light the Night well into the future. Oliver's treatment may be done soon but his cancer story doesn't stop when treatment does. Childhood cancer is a lifetime diagnosis. The treatments that children receive can cause long-term effects well into adulthood. Some children are diagnosed with secondary cancers that occur due to the treatment they received. Within months of Oliver's diagnosis, LLS announced The Children's Initiative- a 100-million-dollar, multi-year effort to take on children's cancer through research, patient education and support, and policy and advocacy. We are grateful for all of the work LLS has already done which has helped to save lives like Oliver's and we are grateful for their commitment to continue this work until there is a world without blood cancer." Nate H. and his incredible team at AutoNation Hunt Valley is a great partner to have alongside this initiative and we could not be more proud to work with such a fantastic group. Nate H. and his team go above and beyond for our patients and we are honored to have his dedication along with the Hunt Valley AutoNation teams support by our side at LLS. Nate joins many retailers who will be apart of a change and give hope to our children, to give them the proper treatments they need, just like Oliver. For the past 4 years, AutoNation Subaru Hunt Valley has raised more than $73,000 for the LLS Mid-Atlantic Region. On behalf of Mid-Atlantic cancer patients and our families, thank you for bringing light to the darkness of cancer. "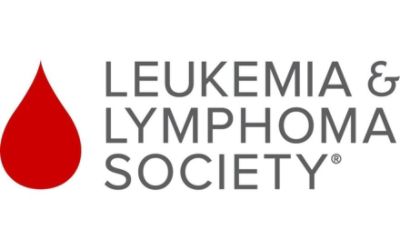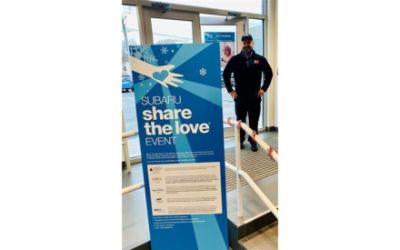 ---
Meet Swinson - a True Underdog! - Christine R
This sweet boy is just 4 years old but has had more than his share of challenges to overcome. He came to Lab Rescue LRCP as a stray to one of our partner shelters, Dublin County Animal Services in NC. When Swinson arrived, he was underweight and both Lyme and Ehrlichia positive. He was also missing his left eye from a previous injury. While he was adjusting well to having one eye, he also had torn Cruciate Ligaments in both of his knees, which caused muscle atrophy in both rear limbs. Given his condition upon arrival, the initial evaluation was that he wasn't a good candidate for knee (TPLO) surgery. However, Lab Rescue sought a second opinion and determined that surgery on his right leg was possible! However, now Lab Rescue was faced with the challenge of finding a forever home for a dog that was missing an eye and in need of surgery with a significant recovery time. We can only speculate about what this boy experienced in his first 4 years before coming to Lab Rescue. Swinson remains very friendly, silly and a outgoing boy. He has a serious LabLean, which he practices on anyone who gets close enough. He also enjoys being petted and stealing toys. To help Swinson find his forever family, Lab Rescue brought him to the adoption event at AutoNation Subaru Hunt Valley in Cockeysville, MD. Within the first hour of this event, adoption papers were being written. His new family was smitten from the moment they met him, despite all the medical issues he came with! He is now enjoying his forever, quiet home in Silver Spring, MD, with a big yard and plenty of trees. He has had knee surgery and is doing well in his recovery. He will be back to retrieving and romping the the yard in no time! The chances of this Underdog finding his forever family so quickly was a long shot. Lab Rescue is grateful to Subaru for hosting this adoption event and to their commitment to rescue animals. Without this event, Swinson might not have found his new family. Swinson went from Intake on October 5th to finding his forever home by October 23rd. He's a true survivor and a true Love Promise Story!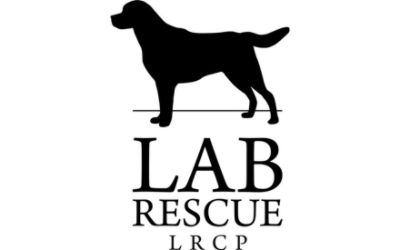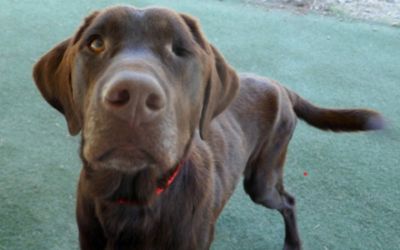 ---
Great Buying Experience!! - Andrea B
My father in law retired from Subaru Hunt Valley several years ago and absolutely loved working there, so when it was time for our daughter to buy her first car we went to Subaru Hunt Valley. From test driving the car, too giving us a good deal for the trade in we had, to purchasing the new car, the entire experience was exceptional. Since then we have moved to Fort Lauderdale Florida, and it was my turn for a new car. After visiting Subaru of Fort Lauderdale and not having the same experience that we had at Subaru of Hunt Valley we decided we were going to buy the car from them. Donald Plehn was our sales associate and we were very pleased at how quick and easy everything went. Donald took pictures of the car for me, made sure all the fluids were perfect, and even kept in touch with me while the car was in transit. He went above and beyond what we had expected. Brian Beatty was our finance person and arranged for us to meet with a finance person at Mercedes to sign all of the paperwork, it took only 10 minutes. We were very impressed with how fast and smooth everything went. Within a couple of days of picking up my new 2021 Outback Touring XT, I received an email from Titus Grimes who wanted to have a zoom call with me and go over all of the features the new car offered. I was totally impressed!! Thank you Subaru of Hunt Valley for making this the BEST car buying experience, even while living in another state. We will definitely buy our next car from them.
---
Spreading Light to the Darkness of Cancer - Christina C
The Leukemia & Lymphoma Society's Maryland Chapter cannot begin to express our appreciation for the incredible partnership between AutoNation Subaru Hunt Valley. During the pandemic, things have been especially difficult for cancer patients seeking care, and so many local families have been economically affected. The check from AutoNation Subaru Hunt Valley's Share the Love event came to The Leukemia & Lymphoma Society at an incredible time when we were trying to open a Patient Assistance Fund for those affected by COVID-19. This assistance fund gave $250 stipends to families impacted by cancer who have lost jobs, needed help paying for groceries, rent, utilities, or any other non-medical expenses due to the pandemic. AutoNation Subaru Hunt Valley played a HUGE role in supporting the Cockeysville and Baltimore-area community when they needed it the most. Since April 1, 2020, our organization has provided $78,750 to 315 Maryland cancer patients experiencing financial hardship during COVID-19. The AutoNation Subaru Hunt Valley Team helped make that happen. What is equally impressive is that to date, AutoNation Subaru Hunt Valley has raised nearly $57,000 for the LLS Maryland Chapter since 2018. On behalf of Maryland cancer patients and our families, thank you for bringing light to the darkness of cancer.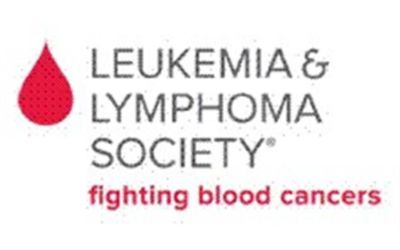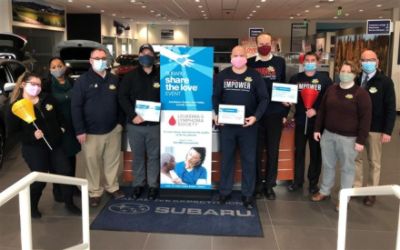 ---
AutoNation Hunt Valley Delivers Warmth to Patients - Jillian J
On Wednesday, July 24th, The Leukemia & Lymphoma Society's (LLS) Maryland Chapter and AutoNation Subaru Hunt Valley had the pleasure of delivering 80 blankets and hundreds of tote bags to the Charlotte R. Bloomberg Children's Center at Johns Hopkins as part of the Subaru Loves To Care program. These comforting gifts were accompanied by personalized messages of hope written by the customers and staff of AutoNation Subaru in Hunt Valley. Representatives from AutoNation Subaru, the Bloomberg Children's Center at Hopkins, and the Maryland Chapter of The Leukemia & Lymphoma Society were all present during the blanket delivery. Special guests and LLS Volunteers, Maura Kilner and her daughter, Meaghan Kilner, were present for the delivery. Meaghan is a 2-time survivor of Hodgkin's lymphoma, and took part in a cutting-edge clinical trial at Hopkins starting in November of 2017. She received high-dose chemotherapy, a stem cell transplant and a bone marrow transplant. During her trial, this high school sophomore rallied a team of her friends and family to participate in the National Capital Area's Student of the Year Campaign. Meaghan is currently in remission but has frequent follow up visits at Hopkins for side effects related to her treatment, but she says she stays positive by volunteering for LLS.This incredible act of generosity was warmly received by Patrice Brylske, the Director of Child Life Services at Hopkins Children's Center, who was thrilled to distribute these comforting blankets to pediatric patients at the Bloomberg Center. Many thanks to everyone at Nate Hollis and Jay Danick of AutoNation Subaru Hunt Valley and the Johns Hopkins Children's Center, not only for a memorable day, but for supporting LLS's mission to cure blood cancers and improve the quality of life of patients and their families.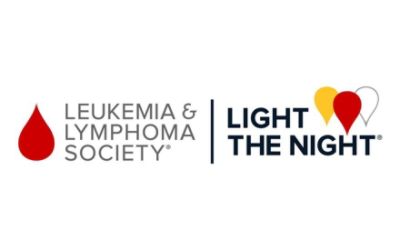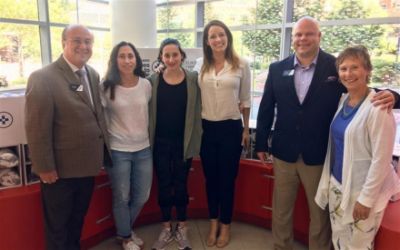 ---
A Powerful Partnership Against Cancer - Jillian J
On Thursday, April 25th, AutoNation Subaru Hunt Valley¿presented the Maryland Chapter of The Leukemia & Lymphoma Society (LLS) with a check for $29,960. The presentation took place at AutoNation Subaru Hunt Valley's newly renovated showroom in Cockeysville. During the presentation, representatives from LLS and AutoNation honored employees who have been touched by cancer (both organizations have multiple survivors on staff), and recognized a very special local high school senior and non-Hodgkin lymphoma patient Maurice Smith from Randallstown. Maurice Smith is a two-time cancer survivor and was the Baltimore Light The Night Honored Hero in 2018. Maurice loves to play basketball and fish, so AutoNation surprised him with a Yeti Hopper Flip 18 to take on all of his future deep sea fishing and basketball adventures! AutoNation has donated over $18,000,000 to cancer research and provides FREE cancer insurance to all employees starting on day one of their employment. As part of AutoNation Subaru's commitment to the¿community¿through their Share the Love¿program, LLS is able to bring hope and support to patients across the state of¿Maryland. Thank you, AutoNation Subaru Hunt Valley for your partnership with LLS and Baltimore's Light The Night¿campaign – you are bringing light to the darkness of¿cancer!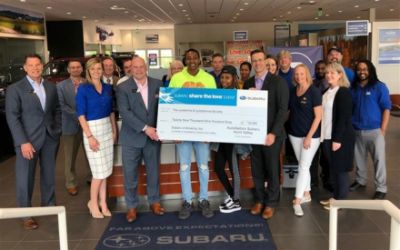 ---
Toys for Tots - Nathan H
AutoNation Subaru Hunt Valley was proud to partner with the United States Marines and our local 1st Marine Division Maryland Chapter Marine Corps Reserve for their 2018 Toys For Tots campaign. Many new, unwrapped toys were donated. AutoNation Subaru Hunt valley also donated many gift bags as part of their Toy Drive Across America campaign. Included in the photo are 4 generations of Marines including our very own, Clyde Hamilton Jr. (pictured center). If you are interested in donating to the Marine's, please feel free to visit or call our local US Marine Recruiting office listed below. US Marine Recruiting 1220 E. Joppa Road Towson, MD 21286 410-321-0406 Happy Holidays! AutoNation Subaru hunt Valley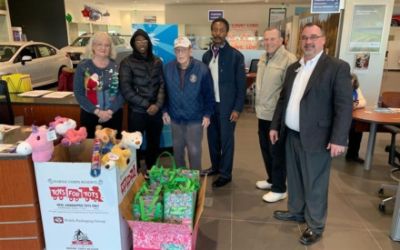 ---
Sharing the Love with RMH Families - Amber G
TheRonald McDonald House of Baltimore was thrilled to partner with the AutoNation Subaru Hunt Valley team to support the children and families experiencing serious illness for the second year in a row. The Ronald McDonald House is a "home-away-from-home" for up to 36 families every night of the year. The team packed care bags for each of the families with a pillow, activity book, a personalized note of encouragement and other fun goodies. Our families love coming home every day to small surprises in their cubbies and words of encouragement during their stay at the house. Thank you to the Hunt Valley team for bringing some love and encouragement to our children and their families!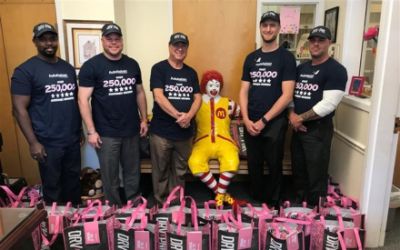 ---
Spreading Warmth to Kids with Cancer - Sheronda B
AutoNation Subaru Hunt Valley teamed up with The Leukemia & Lymphoma Society and the Johns Hopkins Children's Center to spread love, warmth and hope to those fighting cancer. Through the Subaru Loves to Care initiative, we're delivering blankets and messages of hope to cancer patients, along with arts & crafts kits to children battling the disease. (shown is group photo: Nancy Shapiro, ChildLife Support, Liz Ferguson, and LLS Staff, Jillian Joseph) Friend of AutoNation Subaru, Nancy Shapiro participated in the presentation due to her daughter, Jade who was a patient of the Johns Hopkins Children's Center. Jade was diagnosed with a severe Aplastic Anemia at age 8 and now is a healthy 22 year old who works as a Camp Counselor at the JHH Camp Sunrise.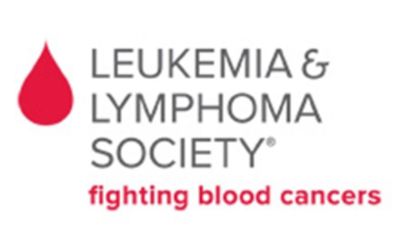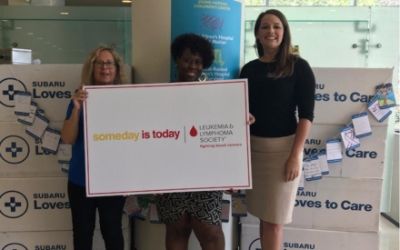 ---